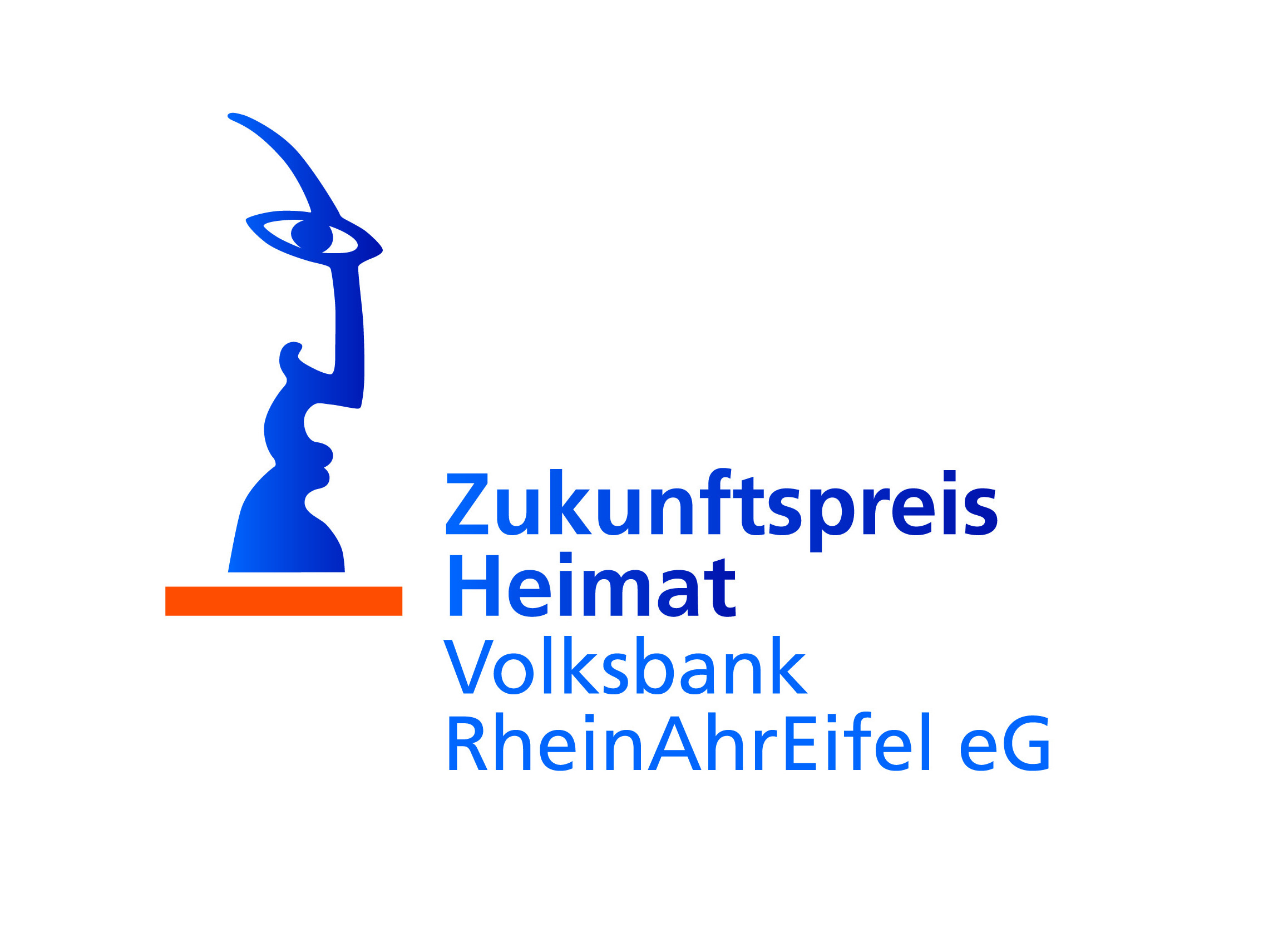 Mobile Styropor Recycling: at home in the Ahrweiler district, on the road for climate protection
The Future Home Prize, which Volksbank RheinAhrEifel has been awarding since 2008, was presented on August 30th2022 to the Styropor Recycling compressor plants of FZ-Recycling GmbH & Co. KG (FZ-Recycling). The award seeks ideas, concepts and projects that advance the Rhine-Ahr-Eifel-Mosel region by promoting infrastructure, quality of life and attractiveness. More than 60 projects have received awards since its launch. In total, Volksbank has received around 1350 applications for the Future Home Award during this time.
FZ-Recycling was honored for its unique solution in styrofoam recycling. This is because Styropor is not incinerated here but recovered as a raw material. This applies in particular to insulation materials with the ingredient HBCD, a flame retardant that was used in virtually all insulation materials until 2016 and turns them into hazardous waste when they are dismantled or removed. By compacting 50:1, only one truck goes to physical recycling instead of 50 trucks to incineration. This is an ecological and economic gain. After separation from chemical additives, the basic raw material goes back into the recyclable material cycle as high-quality granulate.
Mobile polystyrene recycling also in the Ahr valley
The mobile plants of FZ-Recycling in containers or trailers compact the styrofoam directly at the construction site. Thus, the mobile plants could also be used quickly in the Ahr valley after the flooding. At various collection points, those affected were able to hand in the often thickly silted polystyrene sheets from floor or wall insulation free of charge. With more than 9000 damaged buildings, quite a lot came together, which could be compacted and transported away by FZ-Recycling after rough pre-cleaning in continuous operation.
The plants, which were built by FZ-Recycling itself, can be used by any craftsman, whether a demolition company or a roofer. FZ-Recycling offers interested parties various rental and purchase options to suit the respective requirements. Mobile as a trailer or in a container, which also finds a place on large construction sites. The size and capacity of each plant is entirely determined by the customer's needs.
Raw material recovery and saving CO2 are just a few arguments in favor of recycling with the company. The disposal of EPS in waste incineration is complex and expensive and therefore not a sustainable option both ecologically and economically. Since May 2021, FZ-Recycling has been offering a much more attractive and sustainable service than disposal in waste incineration. This is now attracting nationwide interest, with the result that the machines are in operation throughout Germany. As a result, the site in the Ahrweiler district is growing and creating new jobs.