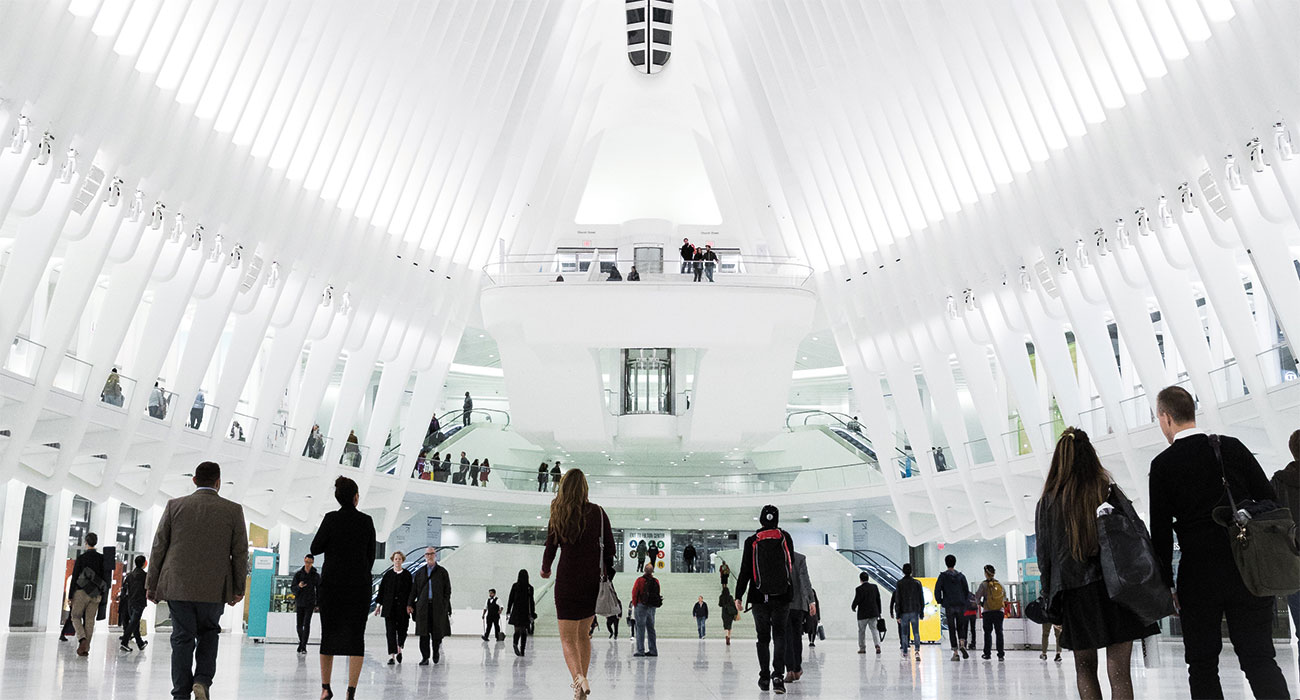 "People and Planet" – Focus on the circular economy in European industrial policy
"We can still play here if we do it right", said Jyrki Katianen, Vice-President of the European Commission, in his speech to around 600 stakeholders on European Industry Day. On 22 February 2018, in Brussels, he referred to the digital race, which Europe lost to the USA long ago with the former now having to confront competition from China. Europe must not lose this contest. However: China is, for example, investing 150 billion euros by 2030 in projects on artificial intelligence. Even Saudi Arabia has recently decided to invest 5 billion dollars in a 'city for artificial intelligence'. This makes clear the need for an industrial strategy for Europe. A glance at the list of the 500 largest companies around the world also demonstrates this. The list is headed by 132 companies from the USA, followed by 109 from China and then 51 from Japan. Elzbieta Bienkowska, Commissioner with responsibility for the Single Market, described the current situation as "worrying" against the backdrop of Europe's financial situation. Therefore, a new perception and view of a Europe with a history of colonial aspirations is becoming clear. So, the question of how Europe should face up to the new economic position is obvious.
Perhaps that was the reason why the roughly 600 stakeholders in the circular economy and industry days spent the week becoming attuned to an industrial agenda that seems very green. Three years ago, Reinhard Bütikofer led the parliamentary debate on a sustainable industrial strategy in the EU. It took all powers of persuasion at that time to promote the green vision of an industry. Still, we can be pleased today that the need to act is finally being recognised, even if this is occurring against a backdrop of increasing climate impacts.
In addition, as a pioneer in issues related to climate protection, Europe does not wish to cut corners; this was made clear by several side swipes directed at the USA. The EU has understood that creating new jobs in the renewable energy sector has since become essential across the globe. The European Environmental Bureau (EEB) conducted a survey among stakeholders at the summit on the question of the slogan the EU should use. This one won by a considerable margin: "People and Planet". In using this slogan, Brussels has shown that people are being listened to again.
Europe wants to counter global competition somewhat with a high hybrid liquid legacy and deep expert knowledge. Added to this are the five "Ds". They are, in a sense, the magic formula of Europe's new industrial strategy:
Dematerialisation, meaning growth with reduced resource consumption
Disruptive Innovation, which does away with whole economic chains
Digitalisation and artificial intelligence as core competencies in all sectors
Driven by Value instead of Volume, with new indicators for good development, yet to be defined
Dialogue, which is a byword for partner-like, multifaceted relationships in a democratic world
Europe is now to salvage the solution of problems in small eco-systems in industry. Be it speeches or panel discussions, at times, the rhetoric gave the impression of a Green Party conference and the question that explicitly came to the fore is how seriously Europe actually takes this green industrial strategy draft. An in-depth look at strategic documents gives an insight that is both the one that had been hoped for and sobering at the same time:
"Re-Finding Industry" is the title of the report from the High-Level Strategy Group on Industrial Technologies of the European Union. The report names 14 missions, which are to provide the EU with a foundation for promoting science, innovation and investment. Democracy is still ranked first and one of the most important pillars is also listed in fifth position: Circular Economy. The "shift to de-production and re-production" is explicitly named in the report. In sixth position is clean and safe mobility and carbon re-use (not reduction) – from climate killer to industrial asset. Biodiversity also being included in the industrial strategy (12th position) is a first. 13th place is occupied by the objective of maintaining affordable water. This approach is dubious given that a European citizens' initiative has generally impeded the privatisation of water. Carlos Moedas, EU Commissioner for Research, Science and Innovation, announced his desire at the summit to spend 50% of his budget directly on industry in the future. In particular, competition for the best product solutions is to be supported with large sums of money.
Overall, therefore, the mission's portrayal of a climate-friendly industry in Europe did not seem entirely authentic. In general, in Brussels, it seemed like too little had been learned from the energy shift and the harmonisation processes of regional policies that have therefore become necessary. The industrial dimension was not mentioned at any point. Would a regional, decentralised raw material shift be possible? Where is the guideline for uniform European waste legislation? What does eco-design in product development mean for the circular economy? What could the operationalisation of a common infrastructure within the EU look like, so that transport systems, for example, are synchronised throughout Europe? And how can development be measured to meet sustainability criteria? Leida Rijnhout, steering group member of SDG Watch group, did indeed frame this question but it did not come up for discussion.
So, there is lots to be done in order to re-establish the circular economy and industrial policy in Europe and to make it responsible. It probably makes sense to develop the circular economy further in small eco-systems. Anything that works will surely be gratefully received by Europe. And in places where regulations need to be changed, the level field players will have to speak out. The circular economy should now position itself favourably to that end.