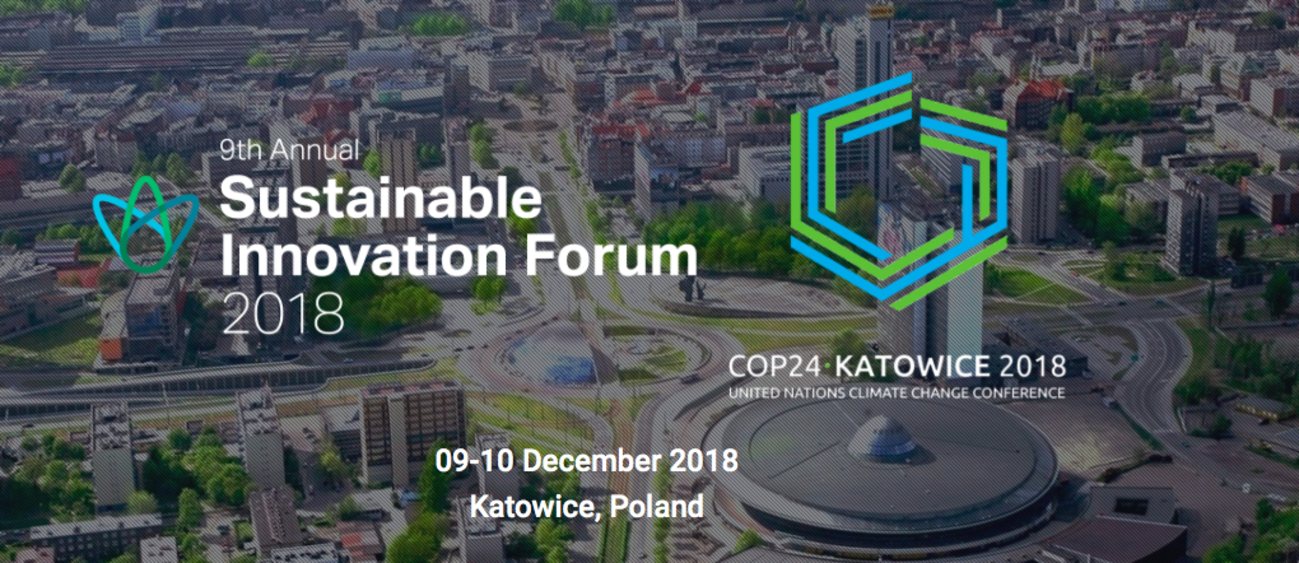 Where policy-makers and climate technology innovators meet on the sidelines of COP 
As an official affiliate event of COP24, the 9th annual Sustainable Innovation Forum 2018 will build on the success of the last 8 years to deliver the most engaging, informative and wide reaching Forum yet – on the sidelines of COP24. 
With COP24 being hailed by the UNFCCC as 'Paris 2.0', the Sustainable Innovation Forum presents a crucial opportunity to drive forward the Paris Agreement framework by bringing together 600 delegates engaged with fast tracking the global green economy. With this in mind the Forum will open with an innovation day provid- ing thought leadership, deep-dive discussion, capacity building and networking on four key drivers, Circular Economy, Energy Transition, Sustainable Mobility and Climate Finance. Day two will deliver further high level policy discussion and debate, structured and informal networking and inspirational keynote speeches by lead- ing ministers, cities, multilateral organisations, investors and private sector vendors and solution providers.