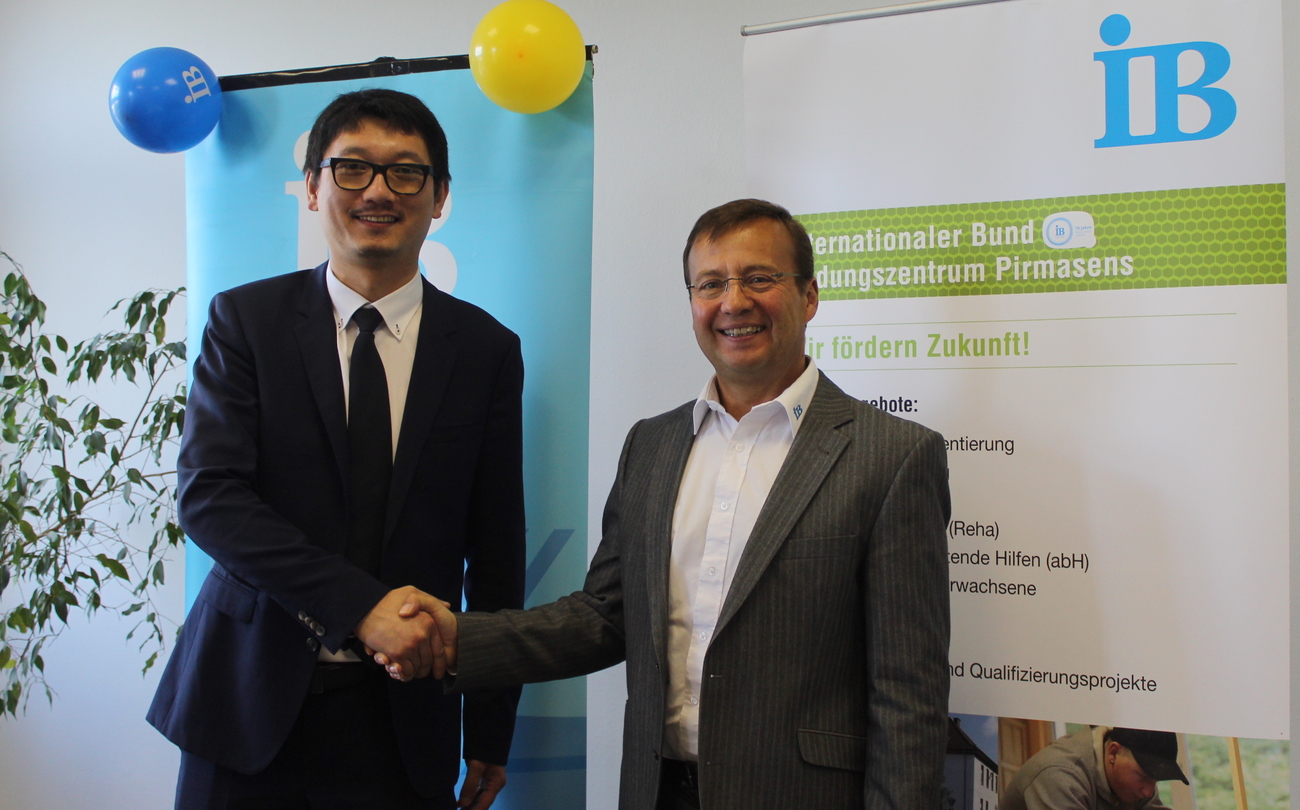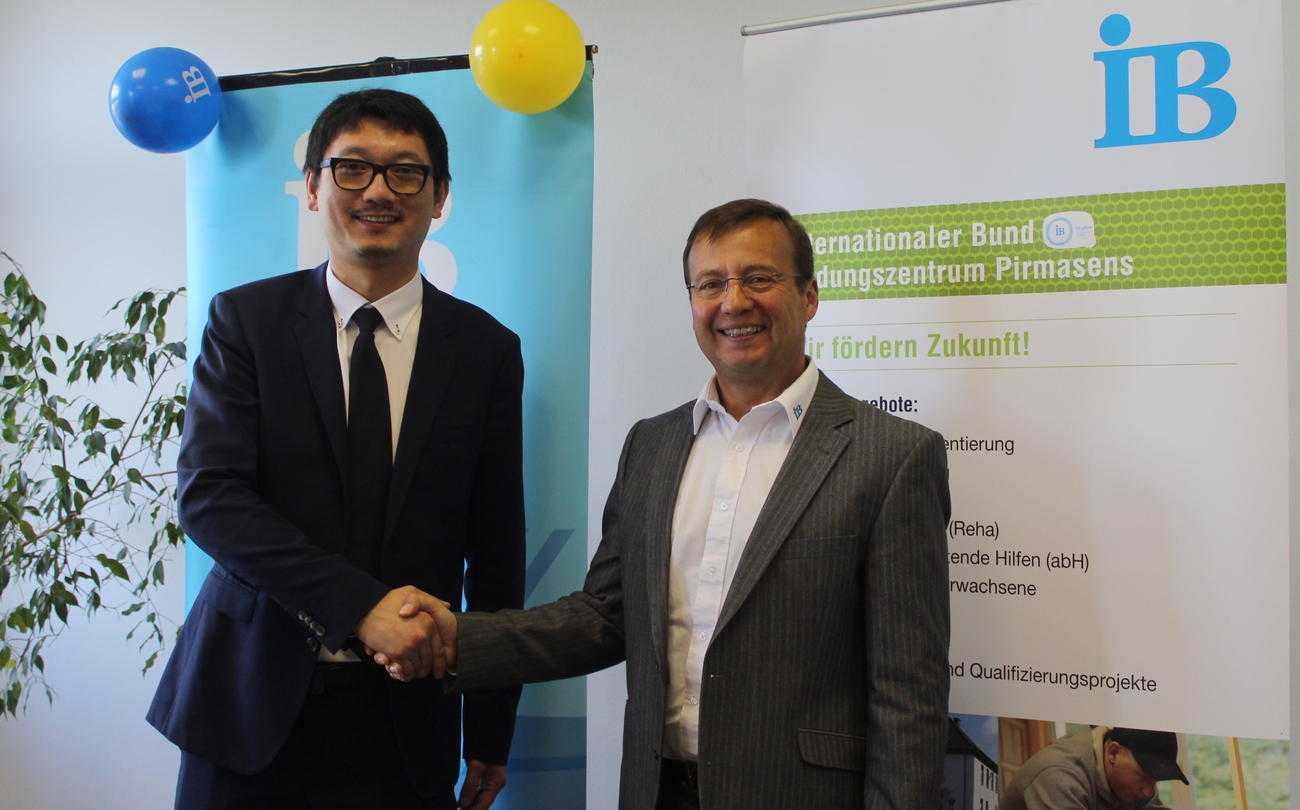 Kooperation von PS:ChiPS und IB Südwest in Pirmasens gestartet
Mai 15, 2019, the educational training center  Internationaler Bund Südwest (IB), Pirmasens, started its first vocational orientation course in cooperation with  PS:ChiPS GmbH. ChiPS is located in the Banana Building, Husterhöhe in Pirmasens. This is literally across the street of IB and now creates a campus feeling. PS:ChiPS GmbH develops sustainable partnerships between China and Germany.
Major goals are services in for start-up companies from China in Germany as well as the development of sustainable innovation. A basis for lasting cooperation is establishing and training staff. Such an orientation about the German vocational training system, language training and intercultural competence is necessary. These services will now be delivered by the IB.
Jörg Wünnenberg (CEO IB) explained how the cooperation will work and describe the goals to be achieved.   Eveline Lemke, Minister of Economy o. d. and head of  Thinking Circular, and Lu Bai, CEO of PS:ChiPS GmbH, were present, too. In a first step Chinese partner will learn about the German vocational training system. Practical insights with German companies will be inclusive and trainings within the training center can be provided. They will focus on wood-work, painting, metal-work and professional cooking.  In addition language courses will be provided and intercultural trainings will be offered.
Eveline Lemke was very pleased that the cooperation will offer value added to the Chines network and partners will find ideal infrastructure in Pirmasens.
Xiaolong Kong is one of the first participants in the programme. He was very happy to have found a new home for his family in Pirmasens. For him this is a quiet place, compared to Shanghai, where he comes from. The clean air, clean water and sustainable policies were strong arguments to make the move. He is sure that his daughter finds best surroundings for her personal development. "Here she can go to school on her own and discover dimensions of freedom." With the help of IB the entrepreneur and engineering specialist Xiaolong Kong will learn German on the level of B2.