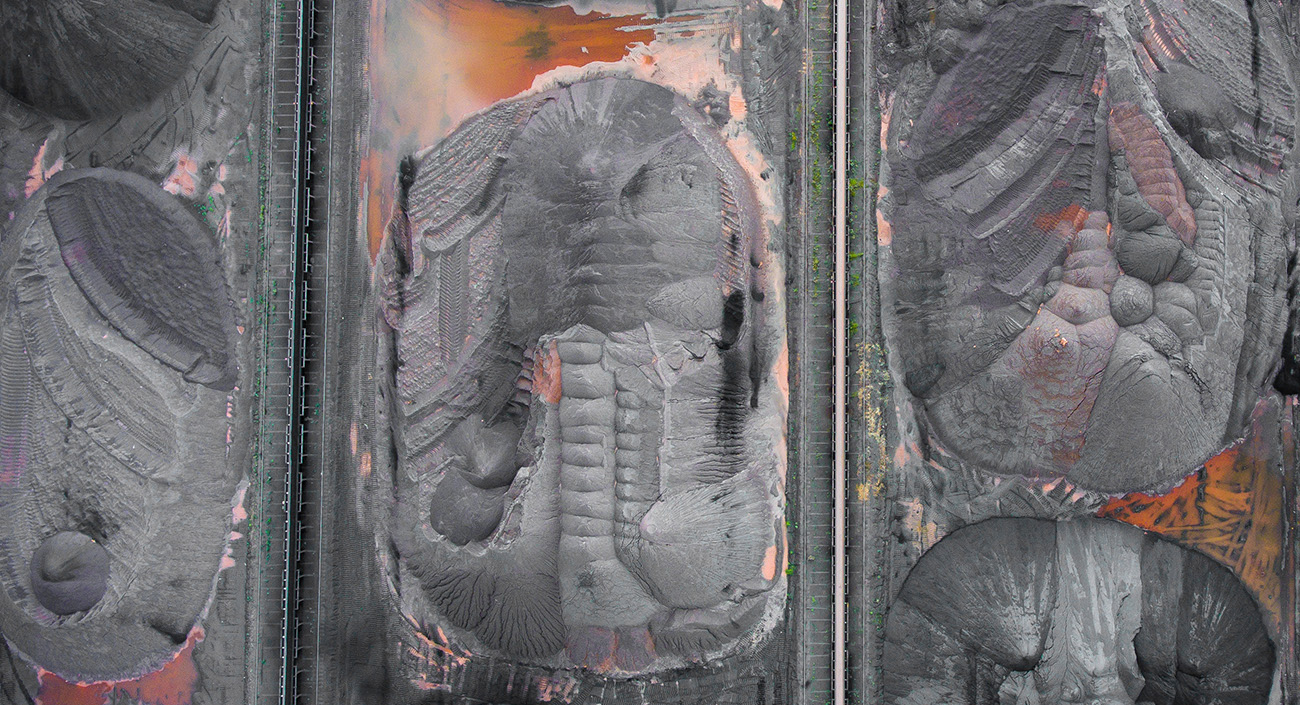 Phosphorus – the bottleneck of life
80% of the world's phosphorus is found in natural mines in just four countries on the planet. Only a handful of companies in the world produce phosphorus. Europe and Germany in particular is the most dependent on imports, specifically by 95%. Neither deposits nor production capacities can be considered to be secure. In addition, phosphorus thins out and virtually disappears on the earth, as it is repeatedly dispersed. This is because 90% of the phosphorus mined as phosphate ore is used in food manufacturing. However, out of the estimated 261 million tons in 2016, only around 13 million tons were refined and ended up on our plates as food. That is not an effective use of resources.
At the same time, phosphorus can be recovered from the natural cycle. The phosphorus cycle demonstrates that it is already possible to collect phosphorus in the material flow.
Nutrients are traditionally recycled via the waste water path in the form of sewage sludge discharge – and this is no longer accepted in the age of industrial agriculture with excessive fertiliser spreading, not only because of environmental issues, but also because citizens dislike the odour. For this reason, sewage sludge recycling routes were precisely determined in 29 EU states. According to the Federal Statistical Office, 1,803,100 kg of dry matter sewage sludge was produced in municipal waste water treatment plants in Germany, of which 64% was incinerated. The proportion of sewage sludge monoincineration amounted to 24%, with 24% used in agriculture, corresponding to around 12,000 kg of phosphorus.
Precisely the following can be stated in this regard: There are 40 phosphorus recovery plants in Europe (www.p-rex.eu) and they are constantly increasing. Because the various phosphorus recovery and recycling procedures from sludge and ash but also from wet sludge and process water are diverse. Overall, many technical procedures are already being tested. Of these, it is likely that only a small number will prove to be economically viable if, in fact, further build-up of treatment capacities and feasible nutrient recycling become possible.  Fertiliser manufacturers in particular have a decisive role to play in this. Partial substitution trials have already been carried out. But even monoincineration plants, which only incinerate municipal sewage sludge, deliver high quality with high levels of phosphorus content. This was demonstrated by the Federal Institute for Materials Research and Testing, which carried out sewage sludge monitoring together with the Federal Ministry for the Environment and the Federal Environment Agency as part of the UFOPLAN. Adequate price levels can be achieved from the processes if the material can be used as a functional blending component or, in the best case, as a finished fertiliser. As well as recovery, however, this requires further refinement or assembly steps such as are already present in fertiliser production with capacity that is several times higher. For this reason, it makes a lot of sense for sectors and organisations feeding into recyclates to work together on this point, particularly as distribution and marketing networks already exist in this area. However, approval as a fertiliser is lacking, as is confirmation of the product status by the authorities, which lack a legal basis in this regard.
The European Fertiliser Ordinance EC 2003/2003 pursues the objective of giving recyclates the same legal status as primary raw materials. The STRUBIAS working group at the Joint Research Center (JRC) in Seville is explicitly focussing on the end-of-waste criteria for the three substance classes of struvite (from wet sponge precipitation), biochars and ashes. In 2017, the Expert Group for Technical Advice on Organic Production (EGTOP 2016) recommended struvite and calcined phosphates (AshDec process) as alternative mineralogical phosphorus sources for soft ground rock phosphate in organic farming. However, the Directorate-General did not plan for inclusion in the relevant ordinance, EC 889/2008 (Annex I), until it was included in the Ordinance on Conventional Agriculture, EC 2003/2003.
There will certainly be no shortage of acceptance among citizens and environmental organisations as the Federal Foundation for the Environment has given its full backing to the project and is dedicated to promoting the use of recyclates in organic farming (nurec4org). And green tech start-ups have long networked on the issue, sharing a common platform in Germany https://www.deutsche-phosphor-plattform.de and Europe.
But any and all support is needed to drive forward new green technologies. And anyone who doesn't wish to be dependent on the geographical deposits in Morocco and Western Sahara (36.5%), China (23.7%) or Jordan and South Africa (9.6%) and producers from Shymkent in Kazakhstan not wishing to depend on Monsanto or the Chinese, need to campaign politically for phosphorus recycling and the use of these recyclates in fertiliser in Europe. The technology also presents us with an opportunity to do this and the demand is also there.
What is missing are the regulations for it. This is where policy in Brussels is required. It's just a small step; we should take it together.
Eveline Lemke right at the centre of the German Phosphorus Platform. Alongside her are Michael Spitznagel and Dr Rainer Schnee (Board Members), Dr Daniel Frank (Director), Chris Thornten (EU Platform) and Ludwig Herman (President of the EU Platform).