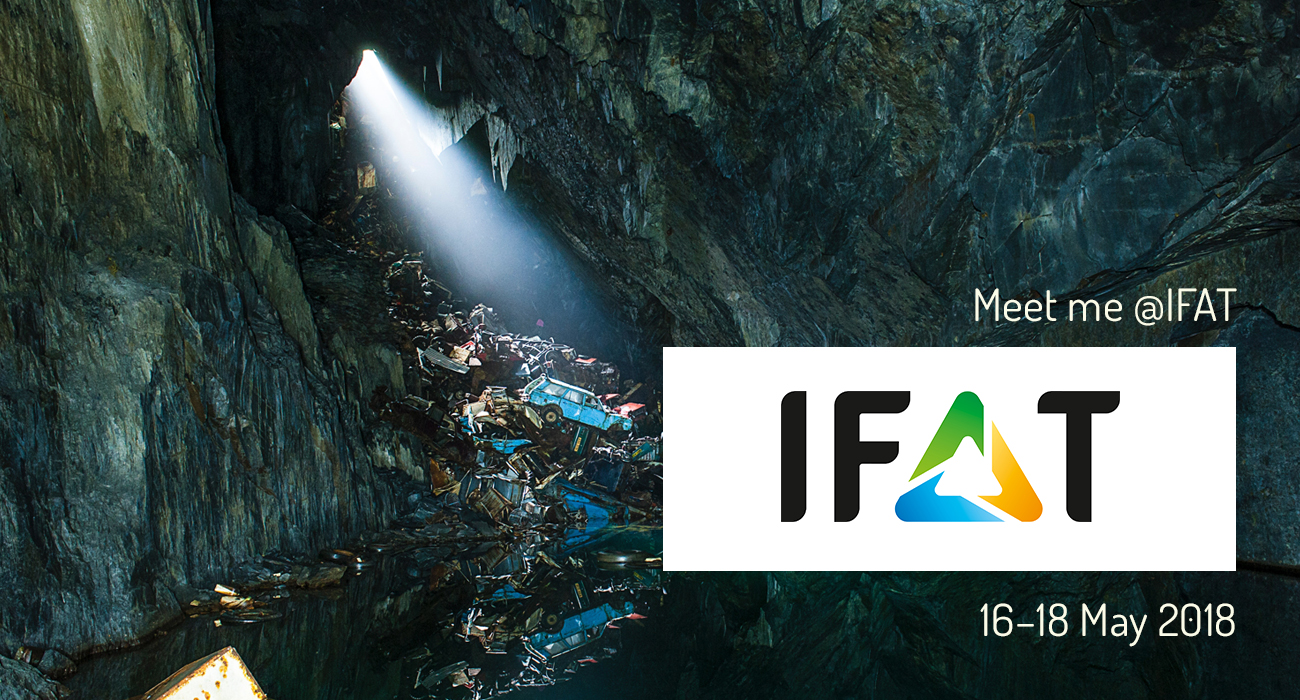 We need a different way of thinking
You can meet me in Munich at IFAT, the world's leading trade fair for environmental technologies!
Hall A3, stand 127/226 with our network partner, Ecoliance
Hall A4, stand 115/214 with our network partner, Ecoliance
Get in touch and we can arrange an individual appointment!
Furthermore, I will be taking part in the ITAD panel discussion at 15:30 on 17.05.18. The topic of discussion will be whether or not the provisions of the Circular Economy Package represent genuine progress.
You can already read about my thoughts on the issue in this blog article:
Professor Braungart once equated the implementation of the Cradle-to-Cradle design concept with "eco-socialism". I see it differently:
The Cradle-to-Cradle concept is a design concept. Every design school teaches it and no one will be able to avoid it in the future. Conversely, the long-outdated term "eco-socialism" is a politically dogmatic concept of society with its origins in the 1980s. Professor Braungart is always highlighting difficult issues. He is calling for a deposit scheme for plastic packaging and a sharing economy – for him, it is all about using, not owning. However, to me, neither of these are "eco-socialism". This 1980s term is outdated.
Cradle-to-Cradle defines the requirements for the "circularity" of products, in either a technical or biological cycle. This is about beauty, functionality and treating people and nature with kindness; in other words, quality in the true sense of the word. Wisdom is a prerequisite for bringing these principles to bear. This alone is a reason why this must not be about political dogmatism. Societal division, also due to political dogmas, is quick to take hold and is dangerous; we are experiencing this again right now. It also impedes the necessary changes. Let's just try to be more clever, as there are no one-size-fits-all solutions.
In its Circularity Gap Report, the United Nations described what will be needed and this, too, makes clear the importance of the Cradle-to-Cradle design concept. The report concludes that we have now reached a "circularity" of 9% – this is still quite low. Energy transition rates help to make a comparison. Almost 50% of Rhineland-Palatinate's energy is now produced from renewable sources and I am pleased that I was able to help achieve this.  Many people never thought this possible. The comparison between the Circular Economy and the energy transition is obvious, as the pillars and principles are very similar to renewability and recoverability. In its Circularity Gap Report, the United Nations name a total of seven components of an Advanced Circular Economy. Among them is Cradle-to-Cradle, which facilitates upcycling and the establishment of proper cycles. The development of new business models also requires cooperation and digitalisation.
The question as to whether German industry is yet to understand the value of waste is still on the table. This is a good thing because it spurs on the debate as the development of markets for secondary raw materials lies ahead of us.
Understanding that waste is a resource is influenced by culture and is changing. However, waste incineration is still subsidised in Europe; the game change began a long time ago in this regard. The nature of the key players is changing and at the same time, economic regulations and business models are changing too. So-called 'prosuming' emerged as part of the energy transition. Electricity consumers, who had hitherto been dependent on oligopoly energy producers, began to produce their own electricity. The parallels with the raw material transition: Consumer good producers start off as recyclers and the ownership of rare raw materials takes on a new quality. One example of this is Nespresso, which already offers appropriate solutions for recycling their coffee capsules in Switzerland.
I assume that the Circular Economy is developing at a faster pace than the energy transition. This is not least due to technologies such as blockchain and new communication technologies such as RFID labelling. Labelling every product and earmarking materials, identifying them during, as well as after, their life cycle and returning back to the biological or technical cycle is no longer a problem. Why don't we make it simple? A yoghurt pot doesn't need to consist of 600 materials either. But that requires a new way of thinking!
However, at the moment, I feel like we are getting a bit left behind. The Chinese, in particular, are using state aid to invest in innovation and waste incineration plants. The EU recognises that we are sort of torn between China and the USA and that therefore, we need a new approach to industrial policy, with the appropriate subsidies. On this point, I would like to see a European cohesion policy and the financing of this innovation in the regions of Europe so that we don't miss the boat. Germany has already lost its title as the pioneer of climate protection; we must not allow the same to happen to us with the Circular Economy.